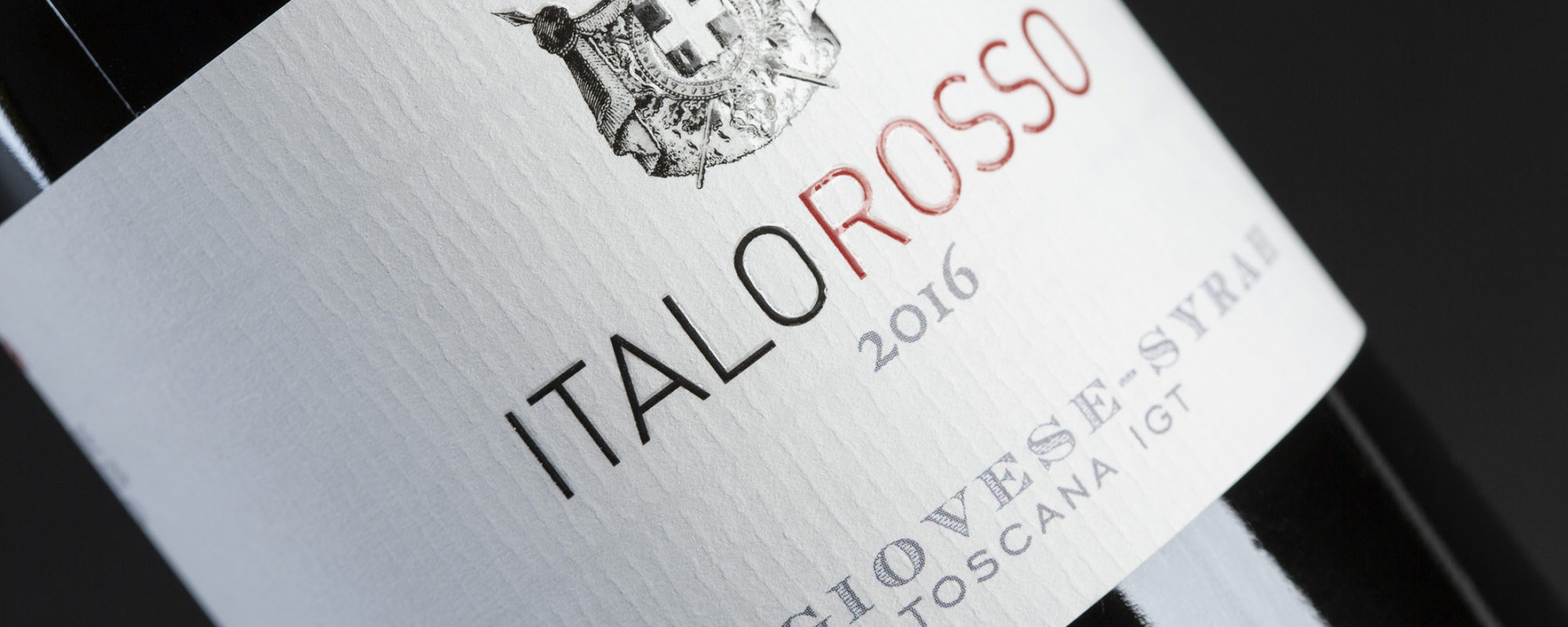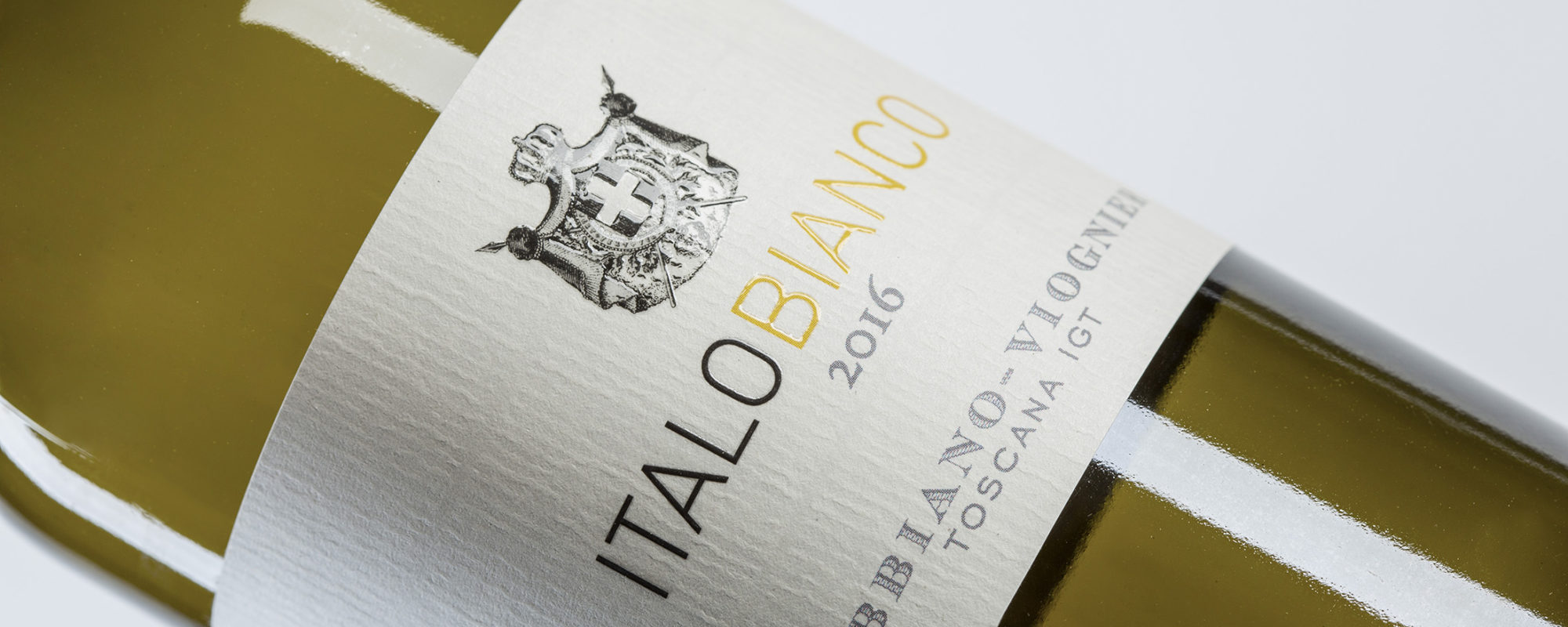 ITALOROSSO
SANGIOVESE – SYRAH
Toscana Indicazione Geografica Tipica
Italorosso is created by separately vinifying Syrah and Sangiovese grapes, the latter a prince of Tuscan tradition. Its rounded body blended with Syrah's spicy notes combine exquisitely with the volume and red fruit harmonies typical of Sangiovese: the outcome is a wine with a clear and elegant structure that enchants the senses with its velvety softness.
Italorosso 2016 has obtained 87 points from Luca Maroni on the Annuario dei Migliori Vini Italiani 2020
Grape blend
Sangiovese and Syrah
Alcohol content
13% vol.
Training system
Guyot – Spurred Cordon
Harvesting and vinification
The grapes, harvested in the third decade of September, are hand-picked, keeping the two grape varieties separate. They undergo destemming and soft pressing to preserve their integrity and aroma, and are then vinified separately. At the end of the malolactic fermentation phase, they undergo a period of ageing in cement vats typical of Tuscan tradition.
Production
2,500 bottles of 0.75 L
Organoleptic characteristics
A bright ruby red colour, Italorosso unfurls fragrances of wild berries, currants and cherries, accompanied by glints of black pepper. On the palate it is soft and harmonious, with velvety tannins. A persistent and transparent finale.
Gastronomic combinations
It teams up perfectly with meat-based or vegetable-based first courses, grilled meats or cheeses. Exhilarating with tomato soup. Taste at 18-22°C, uncorking the bottle a few minutes before.
ITALOBIANCO
TREBBIANO – VIOGNIER
Toscana Indicazione Geografica Tipica
Italobianco is the offspring of a particular combination of Trebbiano and Viognier grapes, vinified individually. The aromatic charisma of Viognier blends beautifully with the freshness and acidity of Trebbiano, imbuing the wine with vivid floral aromas and a savoury and well-structured taste. In the glass, it reveals a fascinating blend, ready to unveil its heady sensual perfume and harmonious fragrance.
Italobianco 2016 has obtained 88 points from Luca Maroni on the Annuario dei Migliori Vini Italiani 2020
Grape blend
Trebbiano and Viognier
Alcohol content
13% vol.
Training system
Guyot
Harvesting and vinification
The two varieties are harvested separately by hand, at different times in September. Once de-stemmed, the grapes are immediately cooled with dry ice and gently pressed. After a few hours in contact with the skins, the flower must obtained from Viognier is transferred to French oak barrels to carry out alcoholic fermentation and subsequent ageing on its lees. The Trebbiano must juice, on the other hand, is fermented in stainless steel tanks with controlled temperatures. A selection of the best Trebbiano grapes is allowed to dry for a few months, after which it is pressed and left to ferment in French oak barrels. After roughly six months of separate fermentation, the two varieties are mixed, undergo a light filtration, and are bottled.
Production
1,500 bottles of 0.75 L
Organoleptic characteristics
Italobianco flouts a brilliant straw yellow colour with greenish reflections. On the nose it stands out for its freshness, as the delicate floral notes of Trebbiano blend with Viognier's fruity ripe apricot aromas. The ageing in wood yields pleasant notes of sweet almond and vanilla. On the palate, the freshness and fragrance of Trebbiano marries with the softness of Viognier: the result is perfectly balanced and persistent.
Gastronomic combinations
An ideal accompaniment to dishes based on shellfish and crustaceans, it also serves as an outstanding aperitif. Perfect with Tuscan panzanella. Taste at 8-12 °C.
Via di Corliano, 4 _ 50055 Lastra a Signa (Firenze) Italy
Phone +39 055 8734542 Fax +39 055 8734544
info@villacorliano.com