A harmonious territory where elegance is the fruit of wisdom
Villa Corliano covers 45 hectares of gentle hills which, in perfect harmony with tradition, are home to a variety of crops: lush vineyards and silvery olive groves especially, but also cultivated fields, pastures and woodlands. Excellent soil composition, ranging from a marine sedimentation to a sandy sediment rich in calcium, enables us to harvest dark black grapes of extraordinary quality even in rainy years.
Watch the video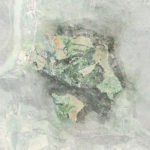 Each vineyard has its own history
The varying compositions of soil and exposure, the ideal microclimate, the density of vine planting and the spurred cordon training system all contribute to Villa Corliano's vocation for high quality grapes. From traditional grape varieties like Sangiovese, Canaiolo and Trebbiano, to the more modern Marselan, and from classics like Cabernet Sauvignon and Syrah and on to the rediscovery of Viognier and the rare Foglia Tonda, each vineyard has its own identity. Cerreto, Casceto, Pontecchi… the vineyards are called by name by the people who daily treat them skilfully with inherited gestures, full of respect and love because, first and foremost, wine is made in the vineyard.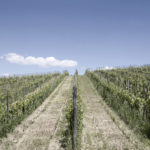 The wine of noble Florentine families
The city of Florence is surrounded by soft hills dotted with hunting lodges and country residences where the Florentine nobles once produced wine for the city's tables. Since 1932 these renowned areas are officially recognised as Chianti, and since 1994 the Chianti Colli Fiorentini Consortium has protected their production with strict regulations to preserve the quality of the DOCG wines produced here. Villa Corliano, which rises on the slopes at the gates of Florence, continues this centuries-old tradition: its fine Chianti wines make it an integral and authoritative exponent of the Consortium.

Villa Corliano's territory
Via di Corliano, 4 _ 50055 Lastra a Signa (Firenze) Italy
Phone +39 055 8734542 Fax +39 055 8734544
info@villacorliano.com